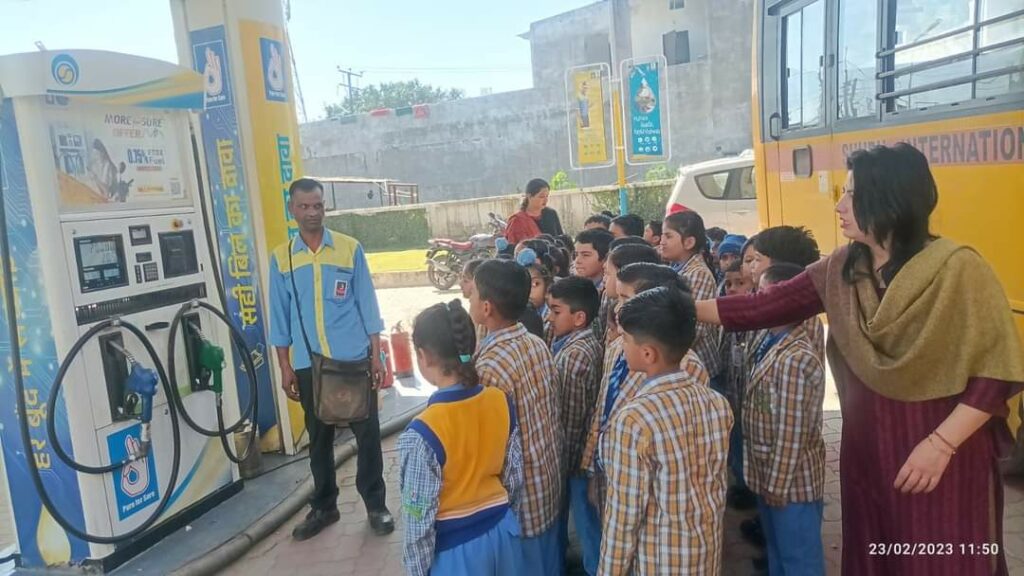 Real life experiences leave memorable effects on the little minds. To make the learning experiences
more realistic, a visit to petrol pump was organized for SISITES of Class 1st. The concept of vehicles, which run with fuel and without fuel, use of engine oil and air filling in tyres was understood.
This was a fun filled, exciting and knowledgeable visit.
shubhinternationalschool
petrolpump
petroleum
fun
knowledgeable
realistic
practicallearning